Private driver Hotel Santa Fe Paris Disneyland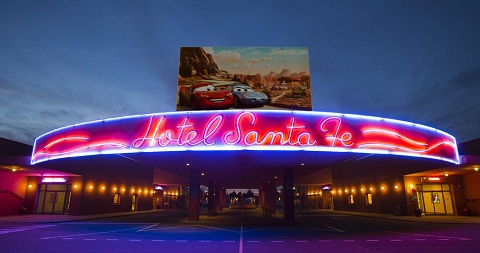 ---
---
Paris Driver
---
Offering their services 7 days a week, "Paris-drivers" will be delighted to take you and your family to the Disneyland theme park in Marnes la Vallée. Want to make a quote, or Book Private Chauffeur Disney's Hotel Santa Fe Coupvray? Go to paris-drivers.com.
"Paris-drivers" will pick you up at the scheduled location, according to your convenience. Our VTC will also be able to go to the main airports of Charles de Gaulle, Roissy or Orly, and drop you off at your Disney Hotel Newport Bay Club, in the Disneyland Park. Your visit concerns a business trip? Our team consists of drivers, specialized in the transport of business personnel. Do you organize a tourist trip to Disneyland? We will put at your disposal a driver accompanying tourists, to make your trip as pleasant as possible.
uristes, afin de rendre votre voyage le plus agréable possible.
Do not hesitate to contact us via our website, in order to make an initial estimate of your trip to Go to the Disney Hotel Newport Bay Club We will offer you a solution tailored to your needs, and send you a quote.

---
Advantages
---
* The simplicity of booking
A price simulator allows you, in just a few clicks, to estimate the budget of your trip. Simply indicate the place of departure and departure, the date of your visit to Disneyland, and the time of arrival.We also offer formulas, and you will even have the opportunity to choose your vehicle, in depending on the number of passengers! We assure you comfort and security, in order to have a successful Disneyland vacation!
* Bilingual VTC drivers
Thanks to the "Paris-drivers", finished the language barrier! Our VTC drivers are bilingual, and practice English or Arabic. The ideal for foreign tourists, and the perfect opportunity to visit the famous amusement park, without worrying about communication.
* Contact us
Do not hesitate to contact us, by e-mail or by phone, if you have any questions.
---
---
If you are a taxi driver or vtc, register here: