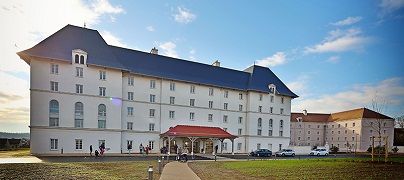 Private driver B & B Hotel Disneyland Paris
---
---
Notre équipe "Paris-drivers" met à votre disposition son expérience et son professionnalisme afin de coordonner vos séjours et vous fournir une prestation d'exception sur Paris, la région île-de-France et toute la France. Notre avantage c'est la ponctualité, la qualité, la sécurité et le confort.
---
We offer a car with private chauffeur vtc to drive you to Park leisure Dysneland Paris. Our professional experience in the transport of people allows us to offer you various services, of quality, in a high-end car. Fixed price without supplement, driver guaranteed to the reservation and even your cancellation (at least 1h before the race) is free.
Services also available, the availability of Vans and Sedans with private driver B & B Hotel Disneyland Paris, on time or by day.
Our site will serve as an effective tool for organizing your transportation programs. Indeed, the reservation is accessible at any time, free of charge and feasible 100% online. The online booking of Private driver B & B Hotel Disneyland Paris is feasible 24H / 24 AND 7J / 7. Ideal for your professional transfers and business trip, the comfort on board is at the service of your well-being.
On board the Mercedes E-Class, you will be surprised by its neat interior and the calm of transport.
Climb aboard new vehicles and always maintained internally and externally.

To that end, we rigorously selected experienced drivers, quality vehicles and high-performance equipment. "PARIS-DRIVERS" is experienced in the field of private passenger transport and will make your journeys perfect trips by adapting to your needs. requests and your requirements.
"PARIS-DRIVERS" is developing its transport and shuttle service for people with reduced mobility. We consider that you deserve the best whatever your journey: provision, tailor-made trip, train station transfers and airport. "PARIS-DRIVERS" offers a 7J / 7 transport service on reservation, a passenger car with driver you follows in all your trips: private, professional, tourist, transfers and journeys any distance.

Count on the benefits of Paris-drivers to pick you up at the station or airport and take you to Disneyland including B & B Hotel.
We guarantee excellence in terms of transport.
---
---
Si vous êtes chauffeur de taxi ou vtc, inscrivez-vous ici: